Technology
There are many excellent sources available to learn about renewable energy technology. It is important that those who are considering renewable energy technologies gain a fundamental understanding of how they work, what they can and cannot do, and how they integrate with your conventional energy systems. Renewable energy technology is best treated as any other important appliance; they need to be maintained to maximize their useful life. Almost all maintenance is minimal, but cannot be neglected. Understanding the technology is critical to its successful use.
The Department of Energy is an excellent place to start: http://www.eere.energy.gov/
Electricity Generation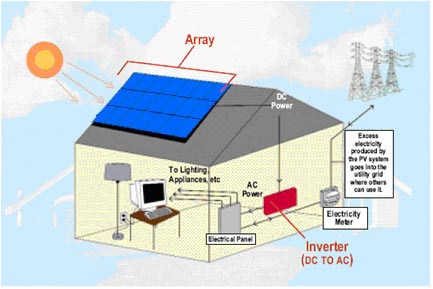 Renewable energy electrical generation operated in parallel with utility generation (unless you are completely off grid). If you do not have batteries in your renewable energy system, you will not have a back up source of power to generate electricity when there is a utility power failure. Batteries add about 22% to the cost of a system. Consider the value of backup energy in determining whether or not to include batteries in your design. We can step you through this process.
Renewable energy electric generation includes solar electric, wind, or a combination of both technologies, often termed a hybrid system. Solar and wind resources are often complementary and their combination provides cost-effective electricity for all seasons.
Solar Electric Information: http://www1.eere.energy.gov/solar/photovoltaics.html
Solar Thermal Generation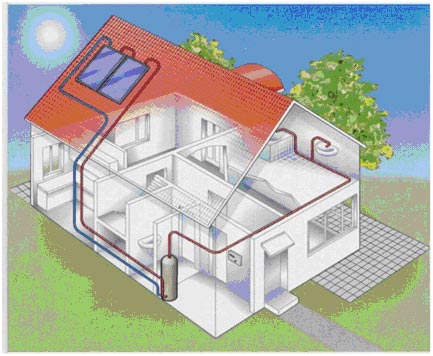 Both domestic water and living space can be heated using solar thermal technology, and it is one of the most cost-effective ways to utilize renewable energy. ENTECH designs solar water heating systems to provide domestic and process water to residential, commercial and industrial consumers. We believe space heating through solar technology is best accomplished by passive, and radiant systems. Solar radiant systems add a layer of complexity in their design and installation in order for the system to deliver the expected performance.
Solar Thermal Information: http://www1.eere.energy.gov/solar/solar_heating.html